Pasifika Allied Health Aotearoa New Zealand
It is an honour to introduce the PAHANZ tri-chairs, all of them working on our frontline services in our Pasifika communities, and all having a passion for making better and more positive experiences for our Pasifika families and communities accessing and moving through our health systems.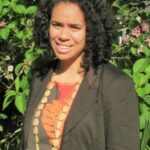 Alexis Cameron (NZRP)
Alexis hails from Ngāti Porou on her dad's side and Alafua in Western Samoa on her mums. A physiotherapist by profession, Alexis has been employed at Auckland DHB since 2005 working in various roles across Allied Health Services and Human Resources. Currently her role is centred on Māori workforce development and building whole workforce capability to dismantle racism, eliminate inequities and building culturally safe practice.
Alexis is passionate about social justice particularly within the health and education sectors and seeks opportunities to improve processes and systems not conducive with equitable health and educational outcomes for our Māori and Pasifika communities.
"PAHANZ provides a great opportunity to connect into all things Pacific Allied Health. PAHANZ is committed to achieving Pacific Health Equity and Pacific Allied Health workforce development. Our committee continues to further develop and iterate how we do things for better effectiveness and efficiency, and we welcome and encourage Pacific Allied Health Practitioners to join us."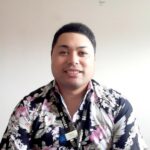 Eti Televave
Born and raised in Otara, South Auckland. Both of my parents were born and raised in Samoa – villages of Nofoali'i and Vailu'utai on the main island of Upolu. I studied at the University of Otago, class of 2008. My whole Physiotherapy career has been at Middlemore Hospital, Counties Manukau DHB – spending my first 3 years as a rotational physiotherapist with different teams and areas of the hospital, before becoming a senior/experienced physiotherapist in Orthopaedics, working also in the emergency department, HDU and ICU. My main area of interest for physiotherapy practice is in acute care. I also hold a BHSc from the University of Auckland as well as three postgraduate certificates: Mental health development, health professional education, and management.
I will be pursuing a Masters in Indigenous leadership in the near future. I have been the clinical centre leader for Counties Manukau DHB since 2016, working as a member of the people and professional development team to also provide support to allied health new graduates, welcome new staff to the organisation, and provide education and training to DHB employees. My main area of interest in this role is in working towards achieving health equity.
Outside of work most of my time is spent with my wife, immediate and extended family, playing or watching sports usually cricket, rugby league, or rugby union.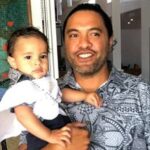 Fred Fata
Soifua manuia maua ma le lagi e ma. My name is Fred Fata and I'm a Samoan, first generation born and raised in New Zealand (Glen Innes, Auckland) from a devout Catholic family of migrant parents who relocated here from the villages of Sa'asa'ai and Safata. I live in Henderson with my wife, and our two-year-old son, and have been a proud Westie now for the past 16 years. I have been a social worker for the same amount of time and my background in social work was with Oranga Tamariki, formerly Child Youth and Family.
I moved to the ADHB in 2010 to join Pacific community mental health (Lotofale) and have been here since, in 2017 I left for the WDHB to work a year as a forensic inpatient social worker in a secure unit at the Mason Clinic, and then another year in the forensic prison team at the Auckland Regional Women's Corrections Facility. As soon as our son was born in 2019, I returned to Lotofale, as well as working last year (part time) in the Family Centre at Odyssey House, drug & alcohol residential rehabilitation programme.
I joined the PAHANZ committee when I started back at Lotofale and have been so privileged to be a part of such an endearing support group of Pasifika brothers and sisters from diverse fields in health, who I genuinely regard as friends now. I know the safety and affirmation I receive from the PAHANZ environment is uniquely, and naturally Pasifika. I'm excited to see our potential realised so that the underpinning culture of our association can be experienced by as many other likeminded Pasifika in allied health throughout Aotearoa New Zealand as possible.
These three make up the co-chairs of PAHANZ alongside a group of PAHANZ governance committee. If there are any queries and questions feel free to email to admin@leva.co.nz, please do place in the subject line PAHANZ. This will ensure it goes straight to the appropriate people to connect with you.
Manuia
PAHANZ