Coping After a Tsunami – Information Sheet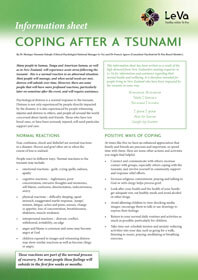 Information Sheet on how to cope with the after effects of the Samoan Tsunami (English Translation).
This information sheet has been written as a result of the high demand from New Zealanders making enquiries to Le Va for information and assistance regarding their mental health and wellbeing. It is therefore intended for people living in New Zealand who have been impacted by the tsunami in some way.